Accessibility at Churchill Island
We are committed to offering an accessible and inclusive experience throughout Churchill Island and have a range of facilities for people of all abilities and sensory needs.
Visitors with Mobility needs
- Allocated parking spaces
- Disabled toilet facilities
- Smooth, hard-packed gravel paths with moderate gradient
- Variety of sealed rest areas provided throughout
- Pram and wheelchair parking at all farming activity stations

Visitors with Sensory needs
- We are a certified sensory-inclusive site for with professionally trained staff
- Sensory bags available, equipped with noise-cancelling headphones, fidget tools and verbal cue cards - these can be checked out for free by leaving an ID with our staff
- Weighted lap pads available - these can be checked out for free by leaving an ID with our staff
- Headphone Zones and Designated Quiet Areas
Look at Churchill Island's Social Story to help prepare for your visit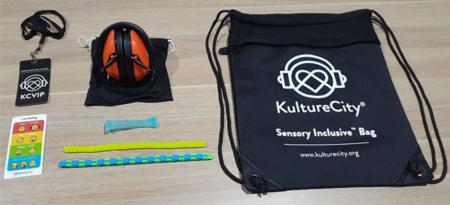 Access Keys:
Phillip Island Nature Parks' Access Keys help to provide increased access and inclusion for people of all abilities including those living with a disability (physical and invisible), cognitive impairment, anxiety, those living with a temporary disability, the ageing population, parents with prams and overseas visitors.
Download the Phillip Island Nature Parks Churchill Island Access Key here

Text-Only Version here

Visitors with Assistance animals
Phillip Island Nature Parks welcomes visitors who use assistance animals certified by a registered authority. Assistance animals must remain on designated paths and restrained by a harness or lead.
Companion and Carer cards
| | |
| --- | --- |
| Companion Card holders are entitled to free entry to all Phillip Island Nature Parks attractions. Equivalent overseas cards are also valid. | Visitors with a Victorian Carers Card are entitled to entry at the Australian Pensioner rate to all Phillip Island Nature Parks attractions. |